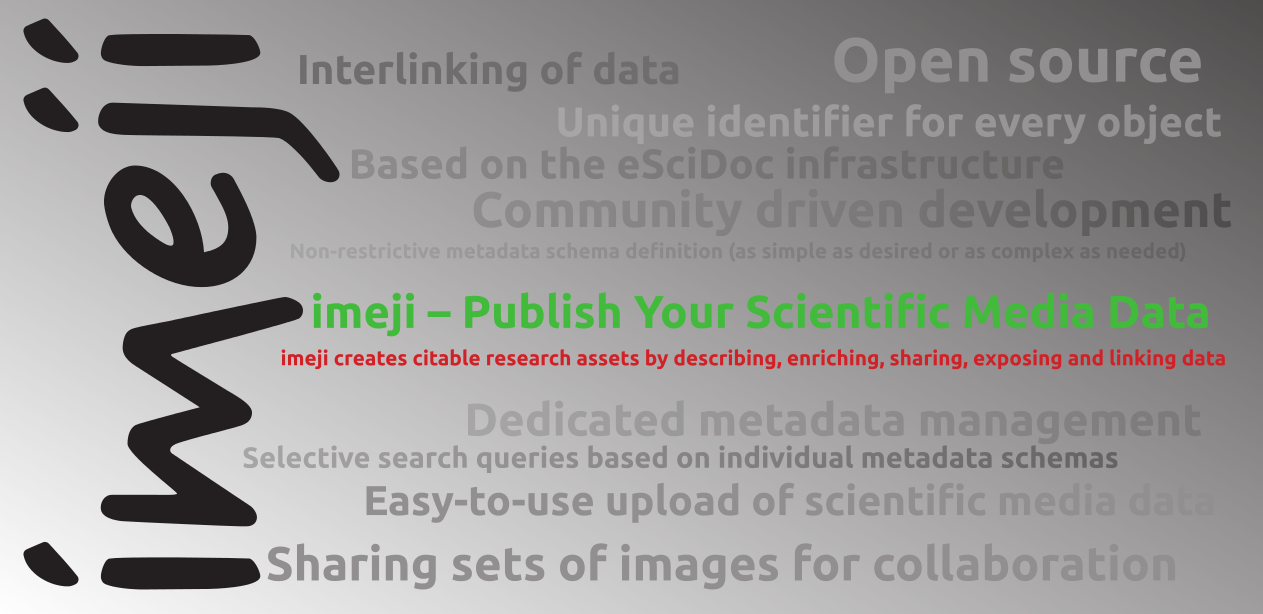 [1]
The imeji Community

[2]
The imeji Community has the aim to initiate an active open source community around the imeji software. The imeji community was originated in March 2012 from the Max Planck Digital Library [3] (Malte Dreyer, Friederike Kleinfercher, Bastien Saquet, Marco Schlender), the Institute of Art and Visual History [4] of the Humboldt-Universität zu Berlin (Karsten Asshauer, Jörg Busse, Georg Schelbert) and the Konrad Zuse Internet Archive [5] of Freie Universität Berlin (Hai Nguyen, Julian Röder).
The aim is to ensure the sustainability of the imeji software and to enable further stable software development.
The imeji Software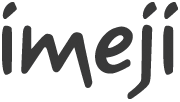 [6]
imeji is a scientific image management application for scholars who want to save their images on the web, but also maintaining the corresponding metadata and its values, for data completeness. A full detailed description of the imeji software can be found on the imeji Software [7] page.
A demo instance is provided at http://www.imeji.org [6] please feel free to play around!
The imeji instance of the Institute of Art and Visual History is located here
http://imeji-mediathek.de [8]
Further information and contact
imeji – community
http://colab.mpdl.mpg.de/mediawiki/Imeji-Community [2]
imeji – software
http://colab.mpdl.mpg.de/mediawiki/Imeji [7]
imeji – code repository
https://github.com/imeji-community/imeji [9]
imeji – support mailinglist
https://listserv.gwdg.de/mailman/listinfo/imeji-support [10]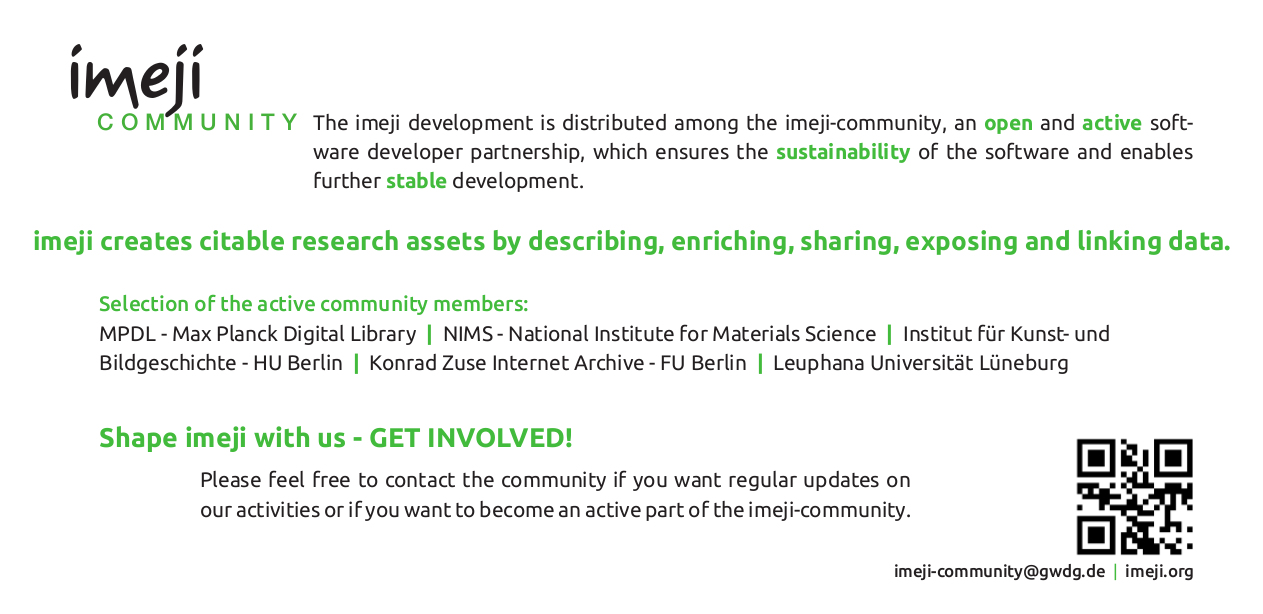 [11]